Requirements for Second Valid Passport:
Please either bring the following documents to our office, or you can overnight them to us.
1. Most recent U.S. passport.

2. One passport size photo, color, 2x2 with white background. ($15.00 for a set of two if taken in our office. Tax included.)

• Your photographs must be: 2x2 inches in size
• Taken within the past 6 months, showing current appearance
• Color
• Full face, front view with a plain white or off-white background
• Between 1 inch and 1 3/8 inches from the bottom of the chin to the top of the head
• Taken in normal street attire. Uniforms should not be worn in photographs except religious attire that is worn daily.
• Do not wear a hat or headgear that obscures the hair or hairline.
• No glasses may be worn in the photo.
3. Completed EgyptLetterOfAuthorizationPDF. This form must be completed online and printed on two pages (not back to back). The passport office will not accept hand-written DSP-82 applications. This form must have the original signature of the applicant.
4. Letter Of Authorization. Both copies must have original signatures, and needs to be filled out by hand. (Click Here)
5. Proof of departure date. For example, a copy of your ticket, flight itinerary, or company letter. The company letter needs to state your name, date of travel, and where your are traveling. This letter needs to be signed by a company employee other than the applicant.
6. Additional Requirements: A letter, signed by the applicant, addressed to the Passport Office, explaining why a second passport is necessary.
7. Additional Form.(Click Here)

--------------------------------------------------------------------------------
FEES
US Government Fee $170.00.

Our Service Fees:
12 business days - $125.00
7 to 10 business days - $185.00
3 to 6 business days - $290.00
*Government and Service fees and requirements are subject to change without notice.
Passport Photos...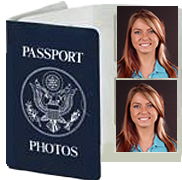 Passport Photos $15.00
Leather Passport Covers - $15.00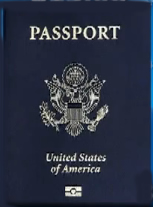 Two styles: Black and Gold - Burgandy and Gold
21-1-6